Sunbird Carpet Cleaning Coppell
You probably landed on this page because you are looking for top-notch carpet, rug, and upholstery cleaning services. Sunbird Carpet Cleaning Coppell is one of the best carpet cleaning solutions providers in Coppell, Dallas, Texas.
At Sunbird Carpet Cleaning Coppell, we strive to give your home the clean, safe, and fresh feel it needs to thrive. We have built our reputation on cleaning thoroughly, on time, and within a reasonable budget, resulting in an impressive list of satisfied customers.
For more than a decade, we have been providing top-quality cleaning services throughout the Dallas, Texas area. We have a friendly staff of licensed, bonded, and insured cleaning technicians that have gained real and practical experience that sets us apart from the other cleaning services out there.
We maintain this edge by planning to make sure that our customers are always completely satisfied.
Our Cleaning Methods and Their Benefits
Creating a healthier living and work environment is important to us!
Allergens like dirt, pollen, dust mites can accumulate on carpets, rugs, furniture, and window treatments. Although your routine cleaning helps remove these particles, many remain deep within the fibers. Our powerful, industrial-grade machines will eradicate this unhealthy mess.
In addition, Sunbird Carpet Cleaning Coppell prides itself on being as environmentally conscious as it is about your home. Our professionals clean your carpets, rugs, upholstery, and tiles using eco-friendly and green cleaning solutions that are pet and child safe.
We use steam (hot water extraction) to cleanse, disinfect, and deodorize. Through the entire procedure, there are no toxic fumes or wash-off to endanger your indoor environment. We also do deep cleaning by adding cleaning solutions without harsh detergents or chemicals.
Because of this, you can e confident that your family and pets can play and have fun on your clean and safe carpets. The cleanliness and safety of your home or office are as important to us as it is to you.
Our Main Services
Here at Sunbird Carpet Cleaning Coppell, we offer residential and commercial cleaning services.
The following are the major services we offer:
Carpet Cleaning
Sunbird Carpet Cleaning Coppell provides professional carpet cleaning solutions. We examine the condition of your carpet and provide recommendations on how we can remove stubborn dirt, allergens, and toxic residue! We use state-of-the-art equipment to resolve any situation that may occur in your home or office.
Area Rug Cleaning
Providing top-quality rug cleaning services in Coppell, each rug is hand cleaned individually with great care. We provide area rug cleaning for different rugs like Oriental rugs, Persian rugs, Navajo rugs, Somak, and tapestry, flat-woven or piled kelim, and other hand-crafted area rugs.
Upholstery Cleaning
We can help you preserve or restore the rich texture and beauty of your favorite upholstery or furniture. Whether you have a loveseat, sofa, or chair but cannot stand the stains on them, our upholstery cleaning services will help you remove any stain they may have, from pet urine stains to food, ink, or glue stains.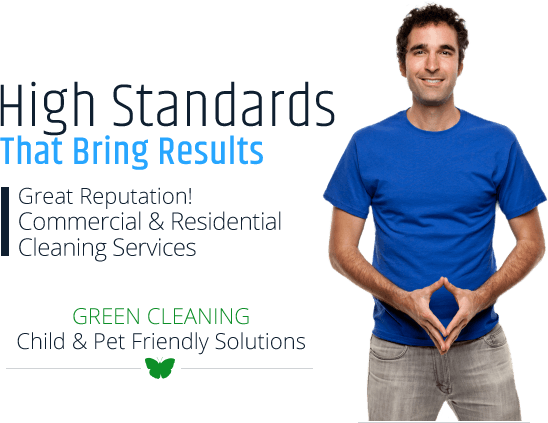 Mattress Cleaning
We inspected a mattress to look for areas of concern. An organic cleaning agent is used to loosen dirt and debris on the surface for easy removal. Then we steam clean your mattress to remove any remaining dust and debris. We then extract most of the moisture from the mattress to ensure there are no more allergens and dirt, restoring it to its former condition, which is clean, sanitized, and comfortable.
Mold Testing
To determine whether you have mold problems, we offer professional mold testing services for both commercial and residential properties. Besides mold testing, we offer certified laboratory analysis, comprehensive mold reports with analysis and recommendations. We provide comprehensive mold reports that include types of molds found, levels of mold spores in the air, and recommendations for mold remediation.
Mold Remediation
Count on our mold removal services when you find mold in your home or suspect that there may be a problem. If you are in doubt, contact our mold experts. They can then inspect and test the area to determine its cause since mold can sometimes be hard to see.
Water Damage Restoration
We are always available to assist you, no matter what the level of damage may be. We provide water damage restoration services and take immediate action if an accident occurs in your office or house. You can trust our professionals to take care of any damage to your property. Whatever the location or complexity of the accident, we are prepared to handle any difficult situation immediately.
Why Choose Sunbird Carpet Cleaning Coppell?
We at Sunbird Carpet Cleaning Coppell offer professional and high-quality cleaning services. Besides our top-of-the-line equipment, our technicians possess expert knowledge and skills in cleaning and restoring carpets, rugs, and so much more. We are especially proud of our upholstery cleaning services.
If you need help with cleaning when moving in and out, as well as water damage restoration of carpets, rugs, tiled or wood floors, we would be glad to talk with you. We respond quickly to water extraction and water damage restoration emergencies so that we can limit the damage as soon as possible.
Many Customers Have Used Our Services!
Call Sunbird Carpet Cleaning Coppell 469-381-1381 today and we will listen to the details of your residential, commercial, or industrial environment. We will help you determine the best cleaning options and offer a free estimate.